"El Tubo", the pub area to eat tapas in Zaragoza
I have already made some recommendations in the article "5 places you must see in Zaragoza". In this article I will make recommendations again.
I will suggest bars and pubs in El Tubo of Zaragoza. El Tubo is a picturesque and legendary network of streets of Zaragoza. Placed in the city center of Zaragoza, it gathers a big quantify of tapas bar.
The bar's founder, Manuel García Maya, opened this pub in 1973 with the savings he earned working in various taverns during the 1960s .
During the 1960s Spain enjoyed an unprecedented standard of economic prosperity. Precisely the name of the pub "Bonanza", translated from Spanish to English, means "economic prosperity".
During the political transition that followed Franco's dictatorship, many of the artists who appeared in the freer Zaragoza gave drawings to Manuel. And Manuel placed those pictures on the walls of the restaurant.
The Bonanza serves traditional Spanish dishes of the highest quality.
Among the products offered at the bar we recommend its exquisite longaniza.
Address: Calle Refugio 4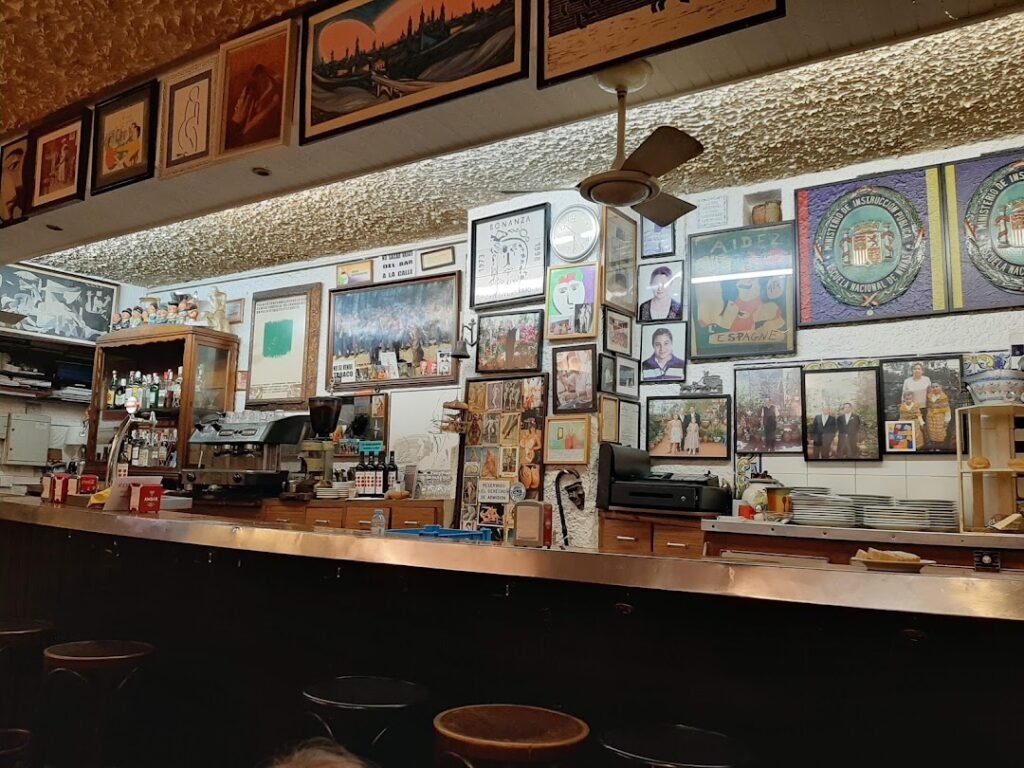 This bar was founded by the lady of the same name, who also appears on the poster decorating the outside corner of the bar.
Doña Casta was a famous character in the city 100 years ago.
She had to leave the city after opposing the dictatorship of Primo de Rivera.
She fled to the capital of Cuba, "La Habana", where she set up a bar that she named "Castas y tal" and which still serves drinks in the Cuban capital.
This establishment stands out for its excellent croquettes.
Address: Calle Estebanes 6
Website: https://tabernadonacasta.es/
Interestingly, the first owner of this bar, Dionisio Almau, shared a name with the Greek god of wine. He founded the establishment in 1870, making it one of the oldest bars in Spain.
The current owners, Miguel Ángel and Noe, are great-grandchildren of Dionisio. And this due to the fact that the bar has been passed from father to son generation after generation.
It stands out for its tasty anchovies and its massive wine list.
Address: Calle Estébanes 10
Website: https://bodegasalmau.es/
Another of the mythical establishments of "El Tubo". It was founded in 1912. Like Bodegas Almau, it has an extensive wine list.
His master tapa is the empanada.
Adress: Calle Estébanes 4
It is the most recent bar on the list. It is an establishment specialized in mushrooms. Their tapas that use mushrooms as ingredients are loved by everyone.
Unlike the other places mentioned in this article, which have an extensive wine list, the champi is more specialized in beers than in wines.
Address: Calle La Libertad 16